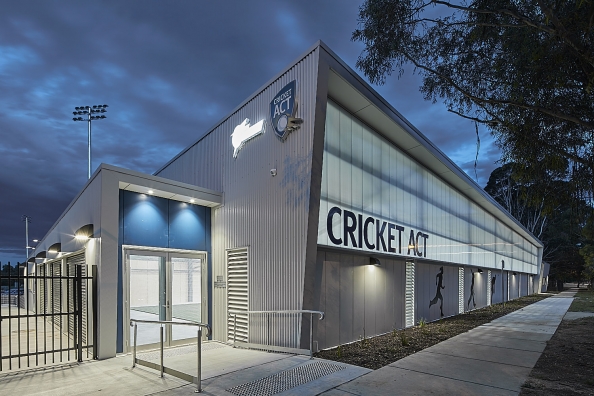 CRICKET CENTRE OF EXCELLENCE
Value: $3.3 Million
Category: Recreation
Delivery Method: Design and Construct

Overview
ABACM were engaged by ACT Government & Cricket ACT to deliver the new state-of-the-art cricket training centre. The center is the first stage of the $6.5 million Phillip Oval redevelopment that will see it become the second tier oval for the Australian Football League and cricket behind Manuka Oval.
With both indoor and outdoor areas, as well as administrative facilities, the centre will support Cricket ACT in its delivery of community and high-performance programs for female and male players all year round. As well as being the new home for Cricket ACT's offices, the facilities will be a training hub for teams from the ACT, Southern, and Western New South Wales.
New features include outdoor cricket nets with turf wickets and a brightly lit indoor centre with four indoor synthetic wickets and dividing nets so training can be conducted rain or shine, night or day.
COMPLETED 2017
Project Gallery