QUALITY
ABA Construction Managers Australia is a leading construction company with efficient and
competitive project management, civil engineering, building and construction management
capabilities.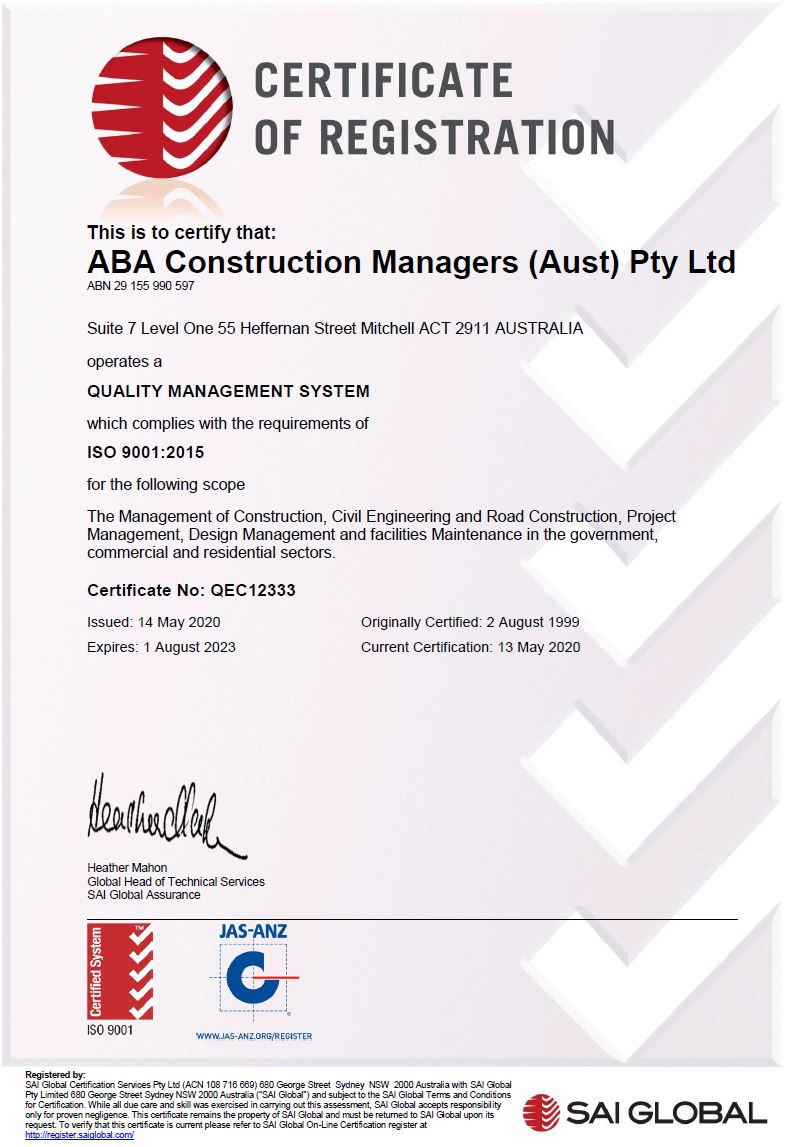 The Company is dedicated to consistently producing high quality products and services to meet customer expectations.
We are committed to implementing and maintaining quality management systems which fulfils the requirements of ISO 9001:2008 "Quality Systems – Model for Quality Assurance in Design, Development, Production, Installation and Servicing" throughout our operations.
To meet our quality management responsibilities we ensure that all personnel are clearly briefed on engagement and that suitably qualified personnel are provided with adequate resources and training to implement and maintain the ABACM quality management system.
To verify its effectiveness and efficiency, the quality management system is regularly monitored, audited and reviewed by external and internal management.
ABACM's commitment to a quality management system is consistent with its objective of continuous improvement, which is to be achieved by training at all levels and optimising management capabilities and methods.
By following the Quality Policy the company aims for continuous improvement of the quality of its products and services to the ongoing satisfaction of our customers.